Today is a very important day for me. It's more to do with the little thing on the left, here in the picture, than the beautiful thing on the right.
Today is the day I get to lend some of my baby's tiny newborn clothes to a close friend, for the first time.
Why is this such an important day for me?
It took a long time for our baby to come along. Too long. During that time, I longed to do lots of things which were happening all around me to other people. Simple acts of motherhood that I worried I would never get to do. By the time Tibbs was about to arrive, small things like choosing, washing and sorting her small clothes for our new baby felt like heaven. When she burst into our lives, it turned out she was a bit more petite than we'd expected, so she needed a few tiny baby items to see her through. Clothing her felt like the least I could do. And I would, and will, do anything to make her happy. Small things for a small baby.
Also, during the time I was waiting to be a mum, there were people that knew how I was feeling. Friends who let me talk and listened, and made me feel better. Today I am passing on some of my tiny baby clothes to one of these friends, who is about to become a mother for the first time. We've worked together, met and married our soulmates, and have masses of shared memories of fun times. And now, I am lending her some things that shaped some of my most precious memories, to help her create some incredible ones of her own.
This sounds so very dramatic, I know. But I never knew whether such small things would be a reality for me, so for once, I'm embracing the way I feel. Motherhood is about to become a reality for my friend, and I couldn't be more excited and happy. Today is going to be a great day!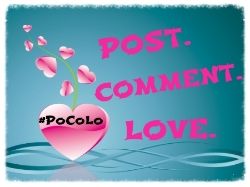 (Visited 32 times, 1 visits today)